Forrest Adair Sr.
Forrest Adair was the President and senior partner of Adair Realty. Born in Atlanta on November 24, 1864 just 4 months before General Sherman burned Atlanta, he graduated from Boys High School in 1879 and immediately entered his father's real estate business. He was a civic leader, benefactor and enormously successful real estate executive.
Mr. Adair was a Fulton County Commissioner from 1895 until 1903 and is credited with giving Fulton County a good system of roads. He served on the Board of Directors of the Cotton States and International Exposition. In 1902, he organized the Atlanta Water and Electric Power Company with Jack Spalding, building a hydroelectric power plant at Morgan Falls. He outlined a course of study in real estate for Georgia Tech. As leader of the Shriners in Atlanta for 13 years, Mr. Adair hosted numerous events, including an international convention of Shriners from Mexico, Canada and the United States in 1914. In 1919, he was chairman of the Victory Loan campaign to ease the readjustment of World War I soldiers into civilian life. In 1921, Mr. Adair hosted President Harding in his visit to Atlanta. Mr. Adair and his wife, Anna Blanche Greene, had three children, Elizabeth, Forrest, Jr. and Frank. Mr. Adair died April 28, 1936.
Philanthropy
Mr. Adair was an influential benefactor. In 1915, as chairman of the Scottish Rite executive committee, he persuaded the Scottish Rite Masons to establish a hospital for crippled children in Atlanta. W.O. Stoddard, writing for American magazine, wrote,
"Five thousand crippled children in Georgia call him 'Papa Adair.' Hundreds of poor children look upon him as a benefactor. Almost every man, woman and child in Atlanta knows him…He is a familiar figure in many hospital wards in Atlanta, and his most intimate friends are physicians, surgeons and nurses."
In 1920, Mr. Adair convinced the international convention of Shriners to establish the Shriners Hospitals for Crippled Children with free treatment paid by Shriners. Today, that system established by Mr. Adair operates 21 orthopedic hospitals and burn institutes throughout the nation as charitable hospitals without the support of the federal government.
A Visionary Partnership Emerges
The Adair brothers were closely allied with Asa Candler, the owner of The Coca-Cola Company. According to Charles Howard Candler, they went into partnership with Mr. Candler, with Mr. Candler putting up all of the money to purchase real estate and the Adair's taking half of the profits. Next to Mr. Candler, the Adair brothers were the second largest stockholders of Druid Hills by 1916, having purchased additional stock from Mr. Candler since 1908. Together with Asa Candler, they donated 75 acres to establish Emory University in 1916. Forrest Adair was the campaign manager of Asa Candler's successful bid to be Mayor of Atlanta in 1916.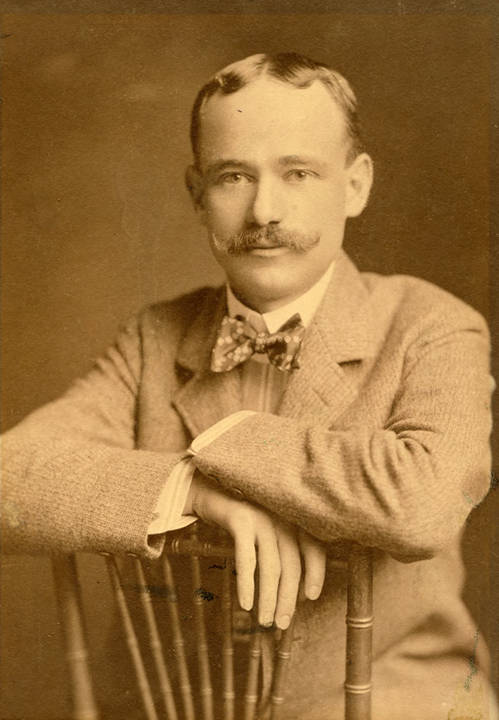 Forrest Adair Sr. c. 1900
Photo Credit Unknown