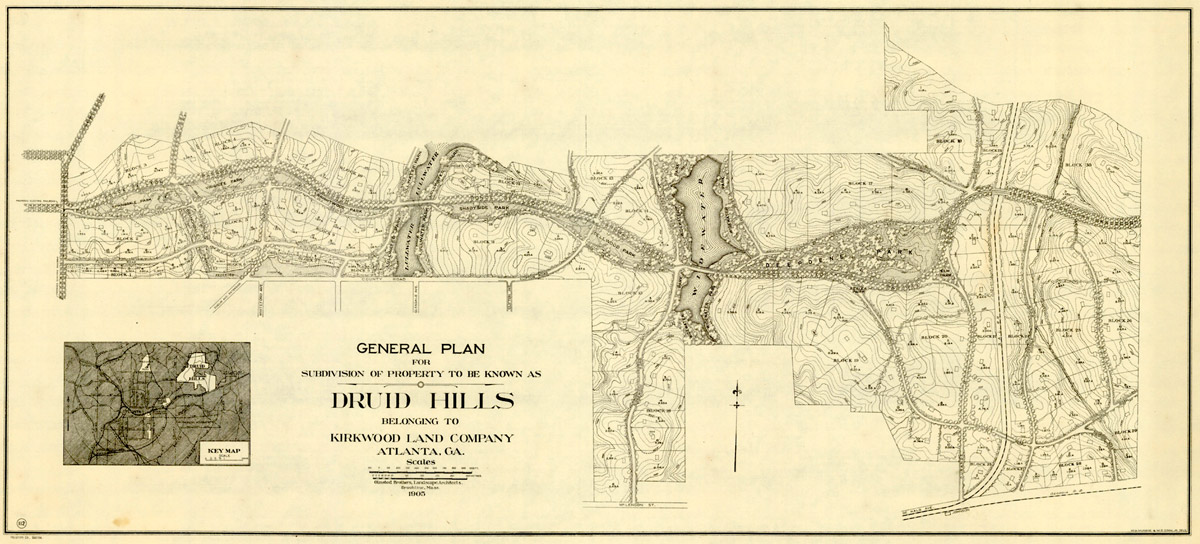 Historic Druid Hills
The 1,492-acre landmark garden district known as Druid Hills was originally part of the Creek Indian lands transferred to the State of Georgia in 1821. John G. Johnson owned most of this land in the late 1800's. Joel Hurt, who had founded Trust Company of Georgia, developed Inman Park and built Atlanta's first modern office building, the eight-story Equitable Building, purchased this land from the estate of Mr. Johnson in 1890 for $63,000 under the name Kirkwood Land Co.
Only The Best Will Do
This same year, Mr. Hurt commissioned Frederick Law Olmsted, the father of landscape architecture in America, to design a suburban neighborhood within the then undeveloped 1,492 acre tract of land. Mr. Olmsted, who attended Yale University and first gained prominence as the designer of New York's Central Park, was simultaneously planning Biltmore Estate in Asheville, N.C.
Among his other notable projects, Olmsted designed the grounds of the Capitol in Washington, D.C., Niagara Falls, the Boston park system and another residential suburb, Riverside, in Chicago.
It Starts With A Plan
The Olmsted firm spent several years creating the Druid Hills subdivision, emphasizing parks, preservation of natural scenic beauty and large lots. Druid Hills, Mr. Olmsted's last major suburban design, is considered by many as the most mature work of his career. Mr. Olmsted died in 1903, but the work was continued by his firm. Final plans were not delivered to Mr. Hurt until 1905. Development proceeded slowly until 1908, when Kirkwood Land Co. sold the property to a syndicate including Forrest Adair, George Adair, Asa Candler and Preston Arkwright for $500,000. At that time, it was the largest real estate transaction in the South.
According to Franklin Garrett in Atlanta and its environs, Forrest Adair, head of the syndicate, said of the sale:
"In my opinion, the lots in the Druid Hills subdivision, lying on either side of Ponce de Leon Avenue, are more beautiful and more desirable for first class homes than any other section in the vicinity of Atlanta; and I believe that within a very few years the handsomest residences in the state of Georgia will be located in this subdivision. We are going to work immediately to further carry out the plans originally suggested by Mr. Olmsted, provide water, sewerage, electric lights and streetcar facilities; and will then begin offering the lots to approved purchasers upon such reasonable restrictions as will protect the entire subdivision."
Mr. Hurt is quoted by Mr. Garrett as saying of the sale:
"My pride has been to establish a magnificent residential suburb. I had hoped to be able to carry out this plan myself but my other business interests have so monopolized my time I have had to delay. Now that an opportunity is presented to turn the property over to gentlemen who will carry out my plans and the designs of Mr. Olmsted, I am willing to part with the property. The handsomest residences in the south will be located in Druid Hills."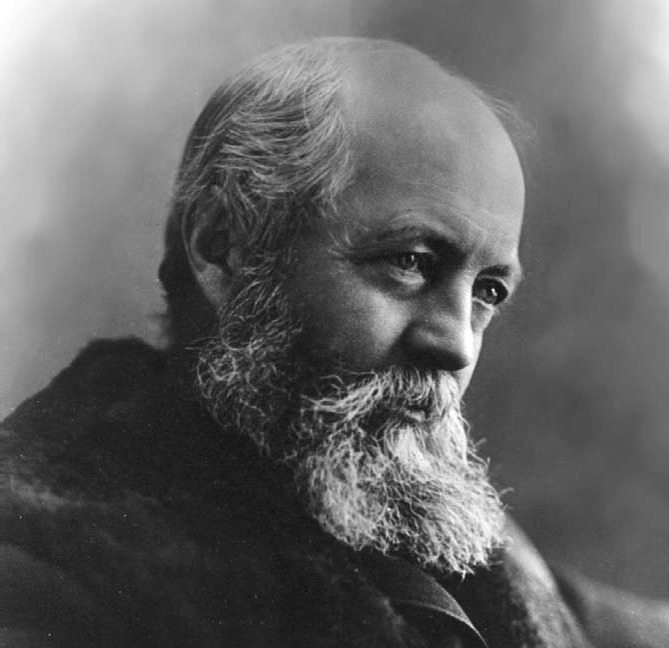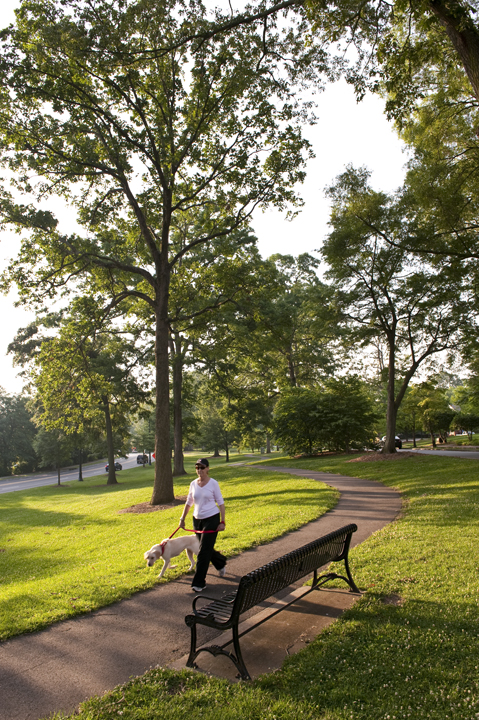 Photo Credit: Virginie Kippelen (c) 2012
Druid Hills Attracts a Backer
Asa Candler, the Coca-Cola magnate and former mayor of Atlanta, was the biggest financial backer of Druid Hills. Over the next few years, the syndicate spent an additional $833,335.96 developing the subdivision's infrastructure and golf club.
Mr. Garrett stated,
"The prophecy of Joel Hurt and Forrest Adair came true. Some of the finest homes in the South were built in Druid Hills. And certainly today, there is no more picturesque spot anywhere than Druid Hills during the height of the dogwood season in April. Joel Hurt, the Messrs. Olmsted and Asa G. Candler planned well indeed."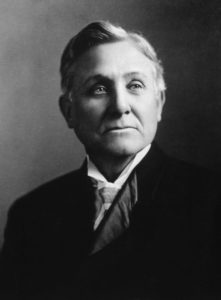 Asa Candler, Photo Credit: Getty Images